Upskilling You With Thought-leading Digital Marketing Knowledge
It is estimated that in the period from 2014 to 2024, the need of companies and businesses for Digital marketing managers will increase by 9%. No other occupation will be so sought after.
An analysis by Moz (who reviewed more than 75,000 job ads on LinkedIn) states that these words are most often found in the name and job description:
"digital marketing manager"
"marketing manager"
I wouldn't tell you any of this if I didn't want to improve my skills to help your business be profitable. My goal is for you to achieve your ambitions. Firms and agencies are always striving to hire workers with a wide range of skills and the ability to advance every aspect of digital marketing.
Learn new in-demand digital marketing skills that instantly make you more employable.
The course delivers the framework and tools needed to meet the challenges of the workforce market today – and tomorrow. Transform your career with a program grounded in the realities of modern business and the connected society.
Who can enroll in the course
Everyone.
What you will learn in the course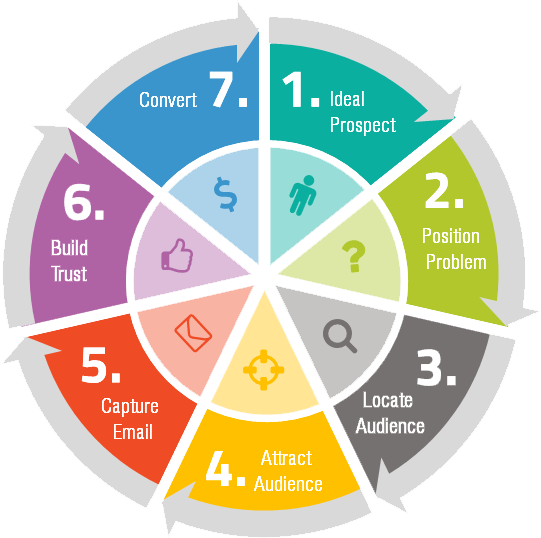 How to impress a potential customer
When we talk about marketing and communications, we always talk about people whose attention we deserve and introduce them to permanent communication with the company, brand, or values we nurture. The first thing we do is assume who all our customers can be, and only then do we deal with how we will get their attention. Our task is to find them.
The questions concerning potential customers are: what did they say, are they satisfied with similar products, what are they not satisfied with, what can they object to us and do they already object to us.
The only way to get potential customers to know is to show them what has to do with us and our product. We should always worry about whether we are interesting and useful to them, ie whether the interaction with us makes them happy, whether they feel loved every time they see something on the Internet and know that we are behind it.
The impression of a potential buyer is reflected in the results of the following activities:
Carefully listening to the customer's wishes;
Digital channel planning and development;
Creating and distributing content by which we present ourselves to them and tie them to ourselves.
Postoji mnogo načina da se stigne do cilja, a prvi korak je:
Writing an ideal script
Let's open a Word document and write down all the best wishes, dreams, possible and impossible things. That document should crystallize a clear picture of the potential of everything we imagined we should do.
Problem positioning
When we draw the conclusions that the ideal scenario brings us, we will see what problems we need to deal with: whether it is a website, or maybe a Facebook page, we may have too many complaints.
Locating potential customers
We need to know where the fish are for fishing to make sense. We need to find clear enough water and recognize the fish we want to catch. In marketing, this is otherwise called "targeting".
Attracting potential customers
When we know where they are, we need to attract their attention by clearly presenting the offer on the website and placing the content they will want and love on social networks.
It takes their email addresses
When we have the email address of a potential customer, it means that we can always find it. We must never, but never misuse an email address! We need to use it wisely.
Building trust
Once they give us an email address, we can start building trust. Trust is hard to gain, but easy to lose. Be ready to run a marathon, the ideal scenario will come true soon.
Sales
If we have done all the previous steps properly, the sale will happen! When a sale happens, it doesn't mean we should stop. We do everything the same, again. The main secret is just this: if something works, repeat everything!